Fast and Furious eight has made history by becoming the biggest box opener ever! The franchise has beat every existing world record in a feat that has silenced even the worst of critics.
The film's record just inch past that of previous record holder, Star Wars: The Force Awakens which launched to 9 million in December of 2015.
Vin Diesel and Dwayne Johnson's Fate of the Furious has surprisingly become the world's biggest worldwide box office opener of all time. However in spite of the feat, the film is said to have failed to live up to the trade expectations.
The Fast and the Furious' eighth installment looks set to become the biggest worldwide debut of all time – trumping both Star Wars: The Force Awakens and Jurassic World. Universal Pictures has estimated that The Fate of the Furious' will earn a record R7 billion worldwide over the holiday weekend, thanks to the flick showcasing in major freebase's, including China. The Fate of the Furious  introduced newcomers like as Charlize Theron and Helen Mirren to the tight-knit cast.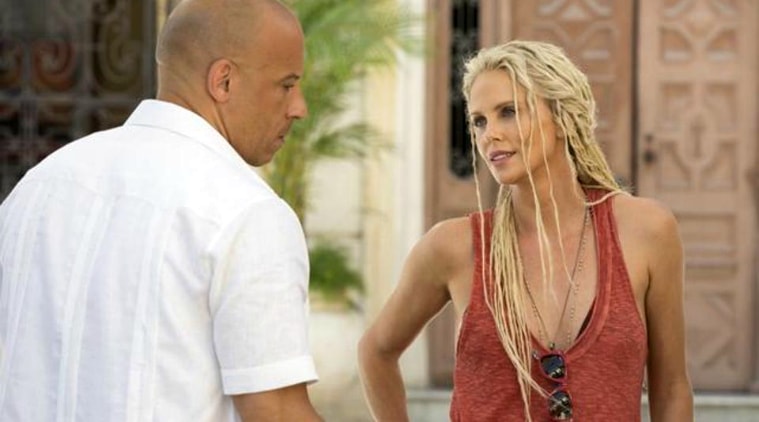 "There is no market that hasn't had a strong reception," said Duncan Clark, Universal's president of international distribution. "Whatever culture, whatever language, whatever country, we seem to have found a home." It's been reported that the China opening alone has raked in a record R2.5 billion followed by R2.3 billion from Mexico and R2.2 billion from both the UK and Ireland.
An estimated R13.4 billion of the global total comes from 4,310 North American theaters — this make it the second best record for the franchise and enough to top the local charts.  While Furious 7 served as a memorial to Paul Walker – the franchise star who died in 2013 – Fast 8 doesn't have emotional resonance.
Widely reported was the off-screen drama between lead actor's, Vin Diesel and Dwayne Johnson. The feud between the co-stars undermined one of the franchise's key selling points — that these films are celebrations of family and brotherhood. Both stars steered very clear of each other at the picture's New York premiere – this after Diesel's attempt to brush aside the reports of a beef between him and his co-star.
For the youth, by the youth. Follow Connect on Twitter and Facebook. Also check us out on Instagram and subscribe to our YouTube channel.
Also on Connect: